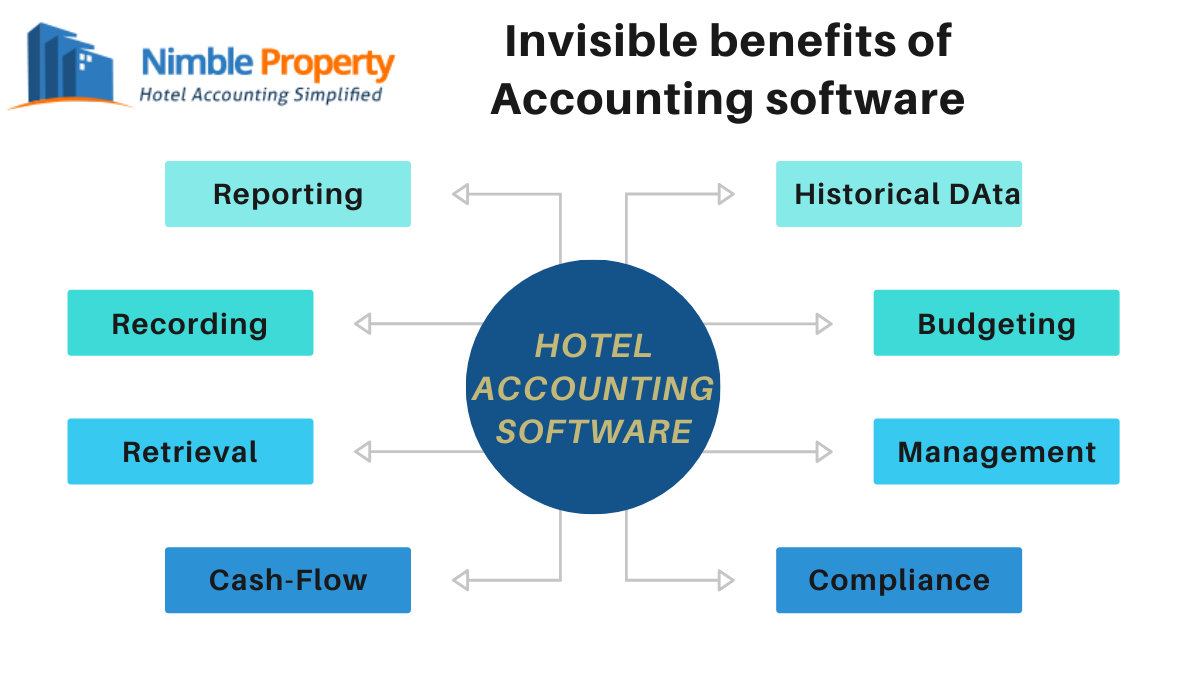 A hotel is a place where people can pay for a room to sleep in and meals. Some hotels have swimming pools, fitness centers, business centers, etc. It's often a good idea to hire a hotel accountant because of the complex nature of all the transactions that a hotel goes through over a year - renting rooms, making meals, serving laundry services, etc. Many types of software assist with these processes such as revenue management systems that manage rates and inventory information for thousands of properties like hotelier books.
Have you heard of hotel accounting software? It is a type of software designed to help hotels keep track of their expense reports, bank accounts, budgets, forecast plans, budgets, A/P & A/R, and data. Besides helping in daily sales automation, bank reconciliation and generating reports, much more.
Hotel accounting software also lets managers easily compare their financial data with that of previous months or years. This way they can see what's changed in the period being looked at. Most hotel accounting software programs in the modern-day help users to log in to their smart devices and stay connected with all their hotel happenings.
1. Accurate reporting
Hotel accounting software helps you to track, manage and report all of your financial data more accurately than with manual methods. This can lead to better business decisions that translate into increased profitability.
2. Better records
Manually-kept records are often rife with mistakes. Data entry errors, incorrect information, and time-intensive tasks can be eliminated with hotel account software systems because the programs automatically store and update all of your financial data for you.
3. Easy retrieval
All of your important financial data is stored in one place; not spread out over several different ledgers or folders like it would be if you were using a written system. Moreover, most accounting software programs allow users to search specific entries by date or title which makes it easy to find what you need in a pinch.
4. Improved cash-flow management
With hotel accounting software, managers can see how much money is coming in and going out at any given time. This allows them to make better decisions about ordering inventory and hiring new staff members when appropriate. It also makes it easier for managers to spot trends in the business like slow periods and take steps beforehand to reduce their reliance on credit lines when things get tight.
5. Detailed historical records
Every transaction that occurs within the system is permanently recorded which means that you always have access to accurate information when needed. There's no more having to guess or rely on faulty memories a few weeks down the road when trying to figure out how much you spent during a given month or year.
6. Better budgeting and planning
If your hotel is using an online accounting software system, there's no more going back through paper records to find budgets, add new figures to previous budgets or make revisions. All of this information is automatically stored for you in one place which makes it much easier to prepare accurate forecasts and projections about future revenues and expenses.
7. Improved management control
Manual systems often result in managers focusing on the trees instead of the forest because they're bogged down by tedious data entry tasks that take up a lot of time. Hotel account software allows managers to focus on the big picture because all of their data is presented in an easy-to-understand visual format which makes it much easier to make decisions.
8. Better decision making
The right hotel accounting software can help you make better business decisions that drive greater profits and success whether your goal is steady revenue growth or maximizing your margins. This software can also help business owners stay compliant with various regulations in the US.
9. Easier compliance
Sarbanes Oxley was a federal law passed in 2002 that requires chief executive officers and chief financial officers at publicly traded companies to personally vouch for the veracity of their companies' financial statements. By using online hotel accounting software you can make sure that all your records are compliant with SOX requirements.
FINAL THOUGHTS
Hotel accounting can be very complicated and time-consuming for hoteliers. The majority of businesses make use of hotel accounting software to simplify the process, but these tools are available in various levels of quality. Hoteliers will need to consider several important factors before making any decisions regarding which hotel software to implement. These include scalability, compatibility, security, and support options.
The first step that many business owners make is not choosing a program that has all the right capabilities built into it from day one. This choice often leads them to invest more money into an inferior product at some point in the future or completely replace the system too soon with something better suited for their needs now. Choosing a program that has a lot of features you will probably never use can also be a waste of money. The cost to purchase and implement the software may overshoot your budget as well.
A lack of professional support options is another common mistake that business owners make when choosing hotel accounting software for their hotels. An all-inclusive customer service plan is crucial to ensuring proper functionality and regular updates. Even if a company offers standard support through email, live chat, or phone calls, it should have an active community forum where customers can interact with one another and staff members about any issues they are having using the program itself or integrating it with other applications used throughout the hotel's operation.
Also read about:
4 Main Types of Insurance Policy Explained
Essential Gadgets and Gear for Optimal Work from Home Productivity
SME Are Getting Ready For The Next Economic Growth